Products
Environmental Test Equipment
Steam Aging Chamber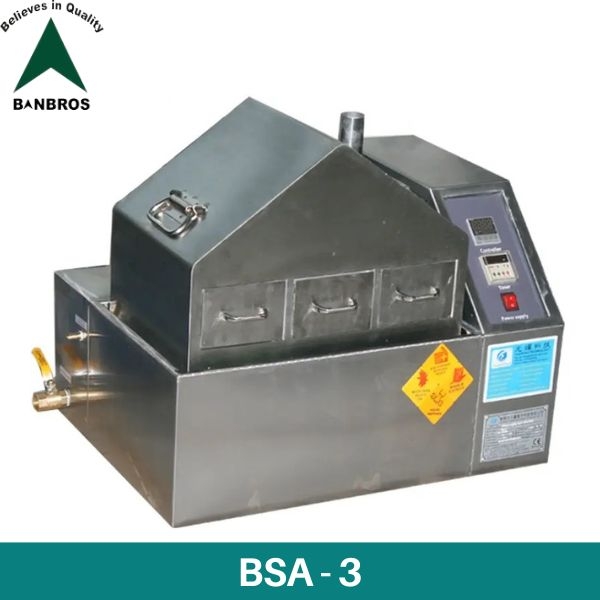 BSA-3
Steam Aging Chamber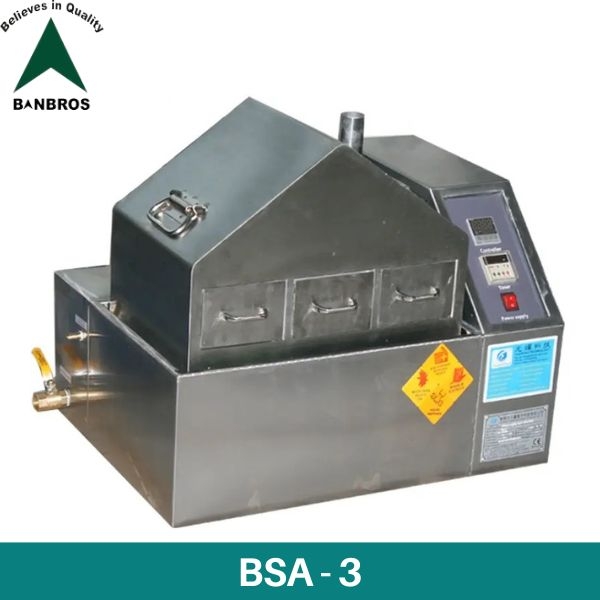 Description
Steam Aging Test Chamber can simulate the environment of high temperature high humidity, which is used to detect the resistance ability of various product such as metal plating, plastic plating, metal Product, Electronic appliances, electronic hardware, chemical coating, panting auto parts, bicycle, plumbing equipment's, screw fastener etc under the extremely high temperature high moisture climate, so as to judge the reliability and stability for the product.
Application
Made of stainless sus#340 Easy to operate and set. Controlled by micro computer digital LED. Have time planning function. The maximum setting is 9990 mins. Have safety device including multi over-temperature protection and power off when out of water. Testing high temperature / high humidity to spare parts. connector passive component and semiconductor. digital electronic indicator + SSR with PID automatic calculation capability, the maximum running time is 999 mins. Water system drying out prevention and automatic overheating prevention.
Features
Inner and outer box materials: SUS304 stainless steel. Beautiful appearance, not easy to age
Water level control: one stainless steel water tank is attached. It can be manually added with water or external water pipe. When the water level is low, the instrument can manually or automatically replenish water. The experiment is not interrupted. 3: Japan Omron temperature control. PID control, SSR output. Temperature is more accurate. More reliable quality at high temperatures
Timer: Diversified settings, (can be set seconds, minutes - seconds. minutes, hours - minutes. hours.) with power-off memory function. After power failure, call again to continue working according to the set time
The full detection system is used, and the light is displayed when the fault occurs, which is convenient for the operator to know the condition of the equipment in time.
Heating system: The heating tube is made of titanium tube. Not easy to corrode and last longer
High stability platinum probe with less error
Specifications
Model No.
BSA-3
Test area size W × D × H (mm)
100 × 540 × 260, 3 sets
Exterior chamber size W ×D ×H(mm)
610 × 540 × 340
Temperature range
Room Temperature +10 ℃ ~ 98 ℃
Temperature fluctuation
± 0.3 ℃
Temperature resolution
± 0.1 ℃
Heating time
45 mins
Material
Exterior chamber material
Stainless steel plate + Power Coated
Interior chamber material
SUS#304 Stainless steel plate
Insulation material
PU & Fibreglass wool
Heating system
SUS# 304 Stainless steel high speed heater
Control System
Button type digital display controller
Safety Devices
Overheating circuit-breaker, compressor overload protection, control system overload protection, humidifying system, overheating protection, breakdown indicator light
Power Supply
AC 1 Phase 220V 60/50HZ
Custom service
Non-standard or special requirements are all welcome
BSA-3
Steam Aging Chamber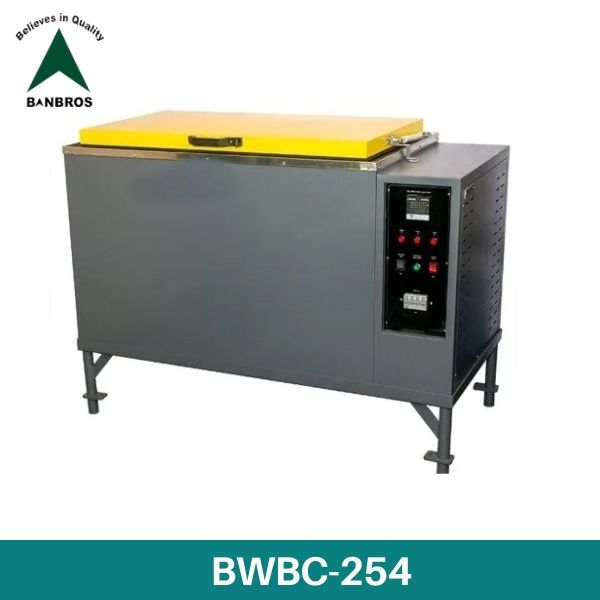 BWBC-254
Hot Water Bath Chamber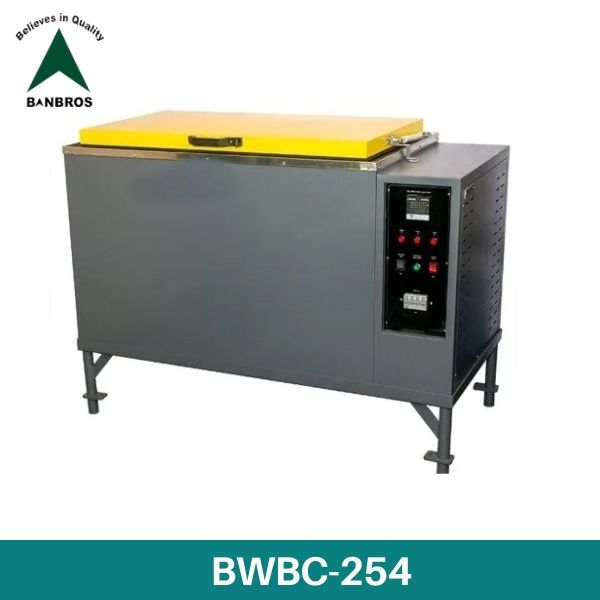 Features
Having heating arrangement with digital PID controller.
Suitable number of heater with separate connection. Heater fitting will be such that it can be easily replaced as and when required.
Water circulation pump for maintaining temperature uniformity.
Low Water Cut off Device with Alarm for protection against heater burn out due to water shortage.
With drainage arrangement 1/1.5" butterfly valve at bottom (back corner).
Whole unit will be based on Four wheel of suitable capacity for easy movement
Separate control for heating and water circulation pump.
Safety circuit to safeguard the equipment in case of malfunction of controller.
Power supply: 220/230 Volts AC, single phase, 50 HZ or 400/440 Volts AC, three phase, 50 Hz.
| | |
| --- | --- |
| SR.No. | CHAMBER SIZE (LxWxH) |
| 1 | 600x400x300 mm |
| 2 | 750x600x300 mm |
| 3 | 600x600x600 mm |
| 4 | 750x600x600 mm |
| 5 | 900x600x600 mm |
| 6 | 1040x500x500 mm |
| 7 | 1200x600x600 mm |
Specifications
| | |
| --- | --- |
| Model No. | BWBC-254 |
| Internal Chamber : | Made up of Stainless Steel (304) |
| Outer Chamber: | Made of GI Sheet Powder Coated/Stainless Steel (304) with insulation of suitable materials like mineral/glass wool 75 mm thick or equivalent. |
| Lid Opening: | Double Walled Stainless Steel (304) sheet lined with hydraulic arms. |
| Digital Display: | A PID based digital temp. Controller cum indicator with pt-100 type sensor will be provided to control the temp. With a accuracy of ±1°C and least count of 0.1°C. |
| Working Temp Range : | Ambient +5°C to 100°C |
BWBC-254
Hot Water Bath Chamber