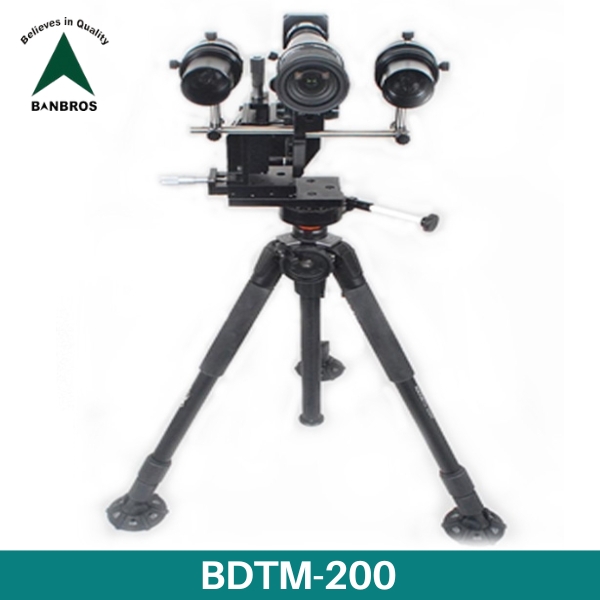 BDTM-200
Digital Travelling Microscope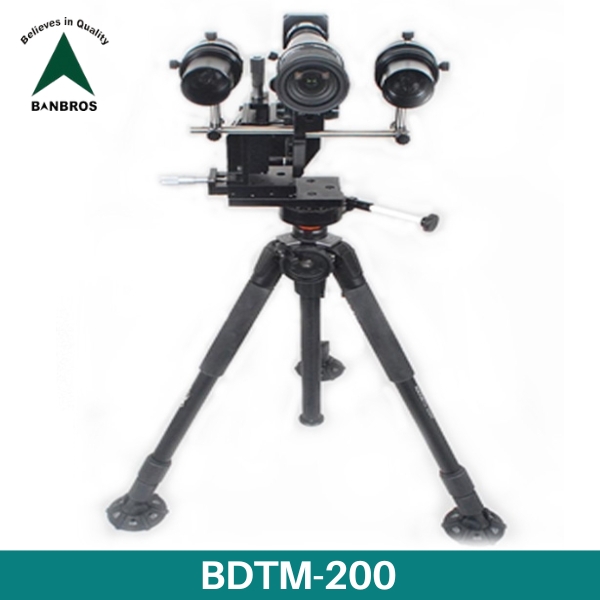 Description
Our Digital Travelling Microscope is ideal for anyone with impaired vision wishing to perform tasks at a greater distance than spectacles or hand magnifiers with the same power.
Specifications
Model No.
BDTM-200
Working Distance Range
200-2000 mm
FOV
Min. 1000 µ for ¼" CCD @ 200 mm working distance
Magnification
>/- Variable with 5X as standard
Resolution
1 micron
Illumination Options
Co-axial with the viewing tube
Illumination Type
White 3 W LED lighting
Travel
Vertical Travel
• Max. 1100 mm or more ; 500mm using rack and pinion and 600 mm slide movement.
X – Y movement
• 25 mm with 10 µ resolution
Rotation (roll)
45 Deg.
Rotation (Yaw)
360 Deg.
Camera type
1/2.5" CMOS
Data acquisition
Yes
Active imager size
5.70mm x 4.28mm, 7.13mm diagonal
Active pixels
2592 x 1944 (5Mp)
Pixel size
2.2 x 2.2 µm
Shutter type
Global reset release (GRR), Snapshotonly, Electronic rolling shutter (ERS)
Power consumption
381mW at 15 fps full resolution
Standard Accessories
Tripod Stand with adjustable legs
Yes
Rack and pinion
Yes
BDTM-200
Digital Travelling Microscope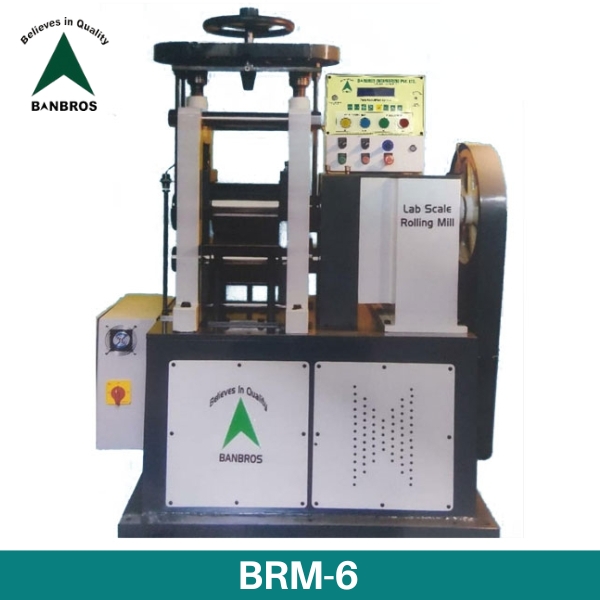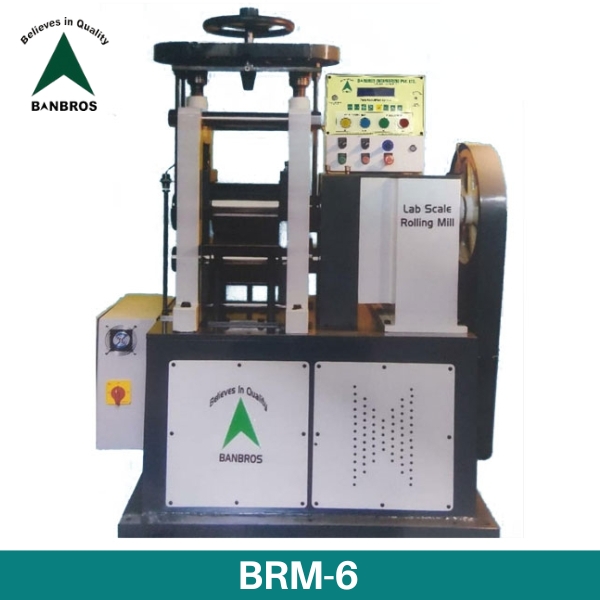 Description
Banbros BRM-6 Rolling Mills is suitable for application for roll of material like Gold alloys, Silver alloys, Cupro-Nickel, Tombac Bronze, Ferritic Stainless Steel and other similar material.
Roll Width- 6"
Roll Dia. - 4"
Sheet width to roll – 50mm
Sheet thickness to roll – 12 mm
Motion- Reversible motion of rollers
Input material- Gold alloys, Silver alloys, Cupro-Nickel, Tombac Bronze, Ferritic Stainless Steel and other similar material.
Screw down-0.01 mm
Hardness of roll- suitable as per input material.
Roll material- suitable as per input material or tool steel (UN ST30402)
Max roller speed- 10 R.P.M. Per minute
Display digital
BRM-6
Rolling Mill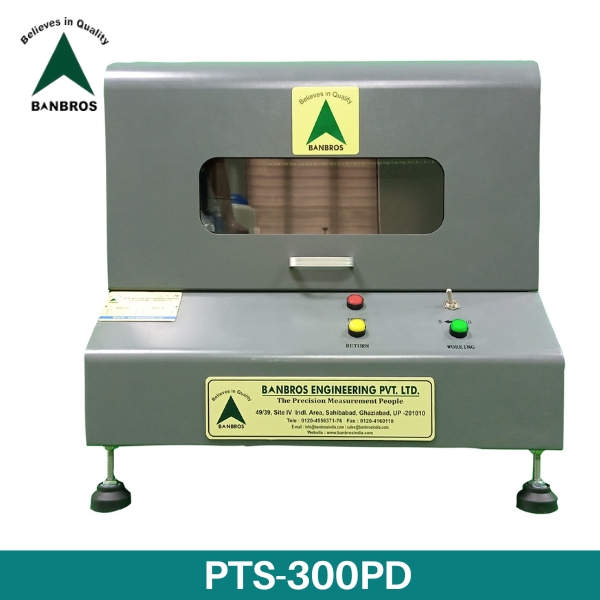 PTS-300PD
Punching Machine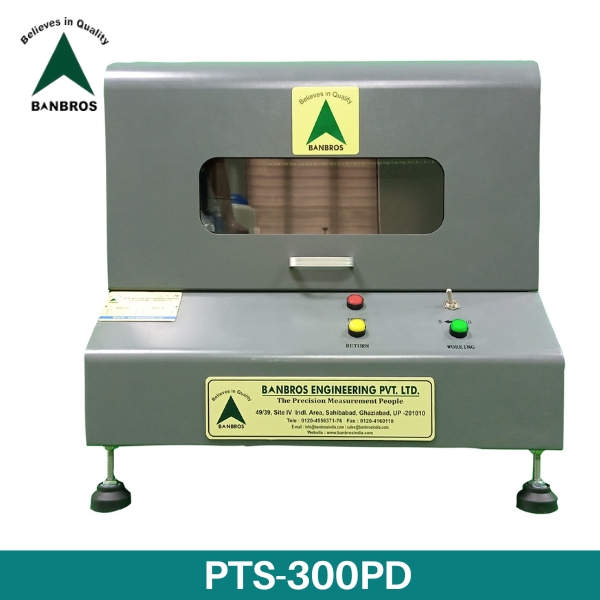 Description
Power-driven Punch For Tensile Specimen (Power-driven Striking Point Machine) Is the Specialized Equipment.
This machine adopts high precision ball screw to locate correctly and uses import transducer collecting rotation signal to drive high- frequency electromagnet to strike point synchronously. Gauge length is correct, high-efficient and easy to operate.It's the necessary matching equipment for labs.
WORKING PRINCIPLE : This equipment use micro-motor as the power, through belt drive hogh precision ball screw rotation synchronously, thus promote the punch movement horizontally screw rotation every circle (or half circle), impact needle marching 10mm (or 5mm), meanwhile sensors collect a signal and driven the high-frequency electromagnet with impact needle for striking.
Motor continous operation and can continuously strike point 60 (5mm) or 30 (10mm). Such driving struck way has no special requirement to screw speed whether uniform.It can also ensure the precision of gauge length even if the rotation speed is uneven.
Specifications
| | |
| --- | --- |
| Model No. | PTS-300PD |
| Control Methods | Power Driven |
| Max. Guage Length | 300mm |
| Interval | 5mm or 10mm (Adjustable) |
| Striking Point Each Time | Single |
| Power of Motor | 10W |
| Outline Size (L*W*H) | 460mm*315mm*450mm |
PTS-300PD
Punching Machine